Obama's approval index is now minus 14.
Approval index = strongly approve - strongly disapprove.
Those who "Strongly Approve" of Obama also hit a new low: 27%
Click the image to view the source data: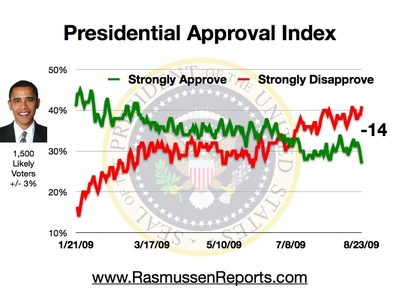 Despite the media malpractice that got Obama elected,
the people are beginning to see Obama for what he really is.
They also see the Dim Congress for what they really are.
And, they see Health Care "reform" for the Socialist tyranny it really is.