9/17/09 update:
Predictably, even the small bump did not last.
Click here and here for the updated charts.

On 9/9/09, Obama lectured the nation on ObamaCare.
The speech was phenomenally partisan and dishonest.
Click here for an excellent and comprehensive analysis.
The impact was predictable - Obama shored up his base.
The base moved from "Approve" to "Strongly Approve":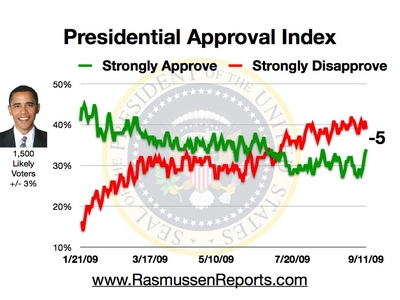 But, little else changed.
Click the image to view the source data: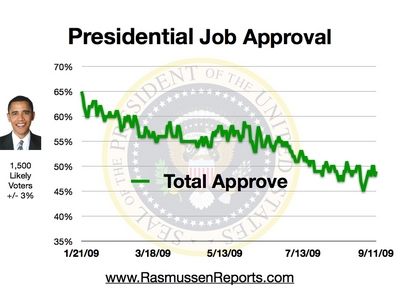 Despite the media malpractice that got Obama elected,
the people are beginning to see Obama for what he really is.
They also see the Dim Congress for what it really is.
And, they see Health Care "reform" for the Socialist tyranny it really is.