Obama's approval index is now minus 3.
Approval index = strongly approve - strongly disapprove.
Click the image to view the source data: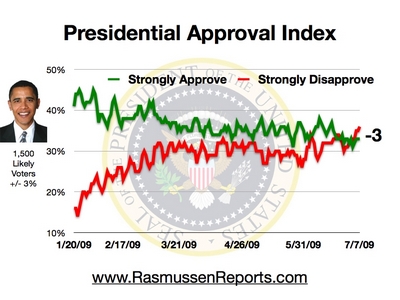 At least two journalists are waking up .
Maybe the American people are also waking up.
Is the fantasy over?
Are the people beginning to see Obama for what he really is?
Do the people see the Dim Congress for what they really are?
Time will tell.
If we don't wake up by November, 2010, we're cooked!