This is a very different analysis of recent global temperature trends.
Read carefully!

Quoting Chip Knappenberger at MasterResource.org:
"Here are a few general statements that can be supported with using my Cherry-Pickers Guide:

• For the past 8 years (96 months), no global warming is indicated by any of the five datasets.

• For the past 5 years (60 months), there is a statistically significant global cooling in all datasets.

• For the past 15 years, global warming has been occurring at a rate that is below the average climate model expected warming"
Click the image & read the rest: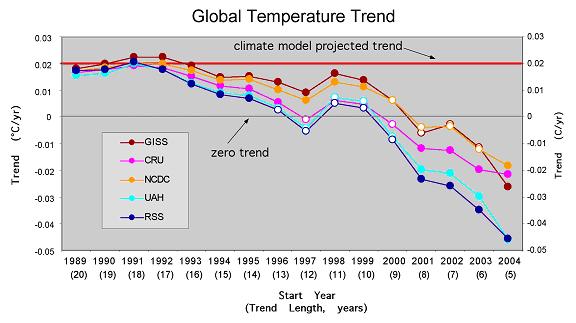 H/T: Dr. Roger Pielke Jr.
This is a very unique and very interesting analysis.
Also interesting is my analysis of the 10,000 year trends.
Click here for that analysis & more.