Quoting CNN:
"Investigators believe that a body found Monday in the Chicago River is that of Michael Scott, president of the Chicago Board of Education…

Scott disclosed in early August that he had been subpoenaed to testify before a federal grand jury investigating how students were chosen for admission to some of Chicago's most elite public schools."
Click the image of Michael Scott
& read the rest: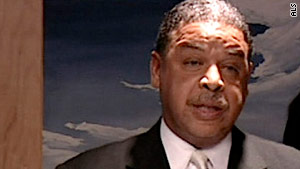 Allegations of corruption & a politician floating in the river?
Was it an accident? Was it suicide? Was it murder?
Or, was it just a typical day in the life of Chicago politics?

Obama was deeply involved in Chicago "education" issues.
I wonder if Obama knows anything about this.