Quoting The U.K. Guardian:
"Two years ago, the Intergovernmental Panel on Climate Change (IPCC)… warned the glaciers [in India] were receding faster than in any other part of the world…

Today Ramesh [India's environment minister] denied any such risk existed: 'There is no conclusive scientific evidence to link [man made] global warming with what is happening in the Himalayan glaciers.' The minister added although some glaciers are receding they were doing so at a rate that was not 'historically alarming'."
Click the image & read the rest: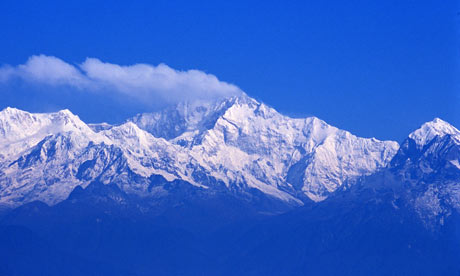 Click here for the Indian study (in PDF form).
Click here & examine common sense from China and India.
1/19/10 Update - I love watching the
utterly unqualified
arrogant, totalitarian con artist purporting to "lead" the IPCC squirm under the
demand for an apology
(now that the breath-taking incompetence of the IPCC in this matter
has been revealed
)!
The fact is that all across the entire spectrum of data, there isn't ONE DAMN THING about the current climate conditions that is
"historically alarming"
in ANY WAY! Why would Indian glaciers be any different?
It's only a question of how far back you're willing to look. The climate alarmists (and
the propagandists
who pimp for them) insist that we ONLY examine the last 100 years. If we point to
the cooling trend
of the last 7 to 17 years, the alarmists claim we're not looking far enough back. If we examine the
last 10,000 years
, the alarmists claim we're looking too far back. Heaven help us if we have the audacity to examine the
last 600 million years
of CO2 concentrations.
Click here for proof from directly cited peer reviewed science
that there is NOTHING UNUSUAL about the current climate!