Comrades!
You must give up your decadent ice water!
You must do so for the good of the planet!
An IPCC Industrial Engineer decrees it!

Think I'm kidding?
Click the image & read the story: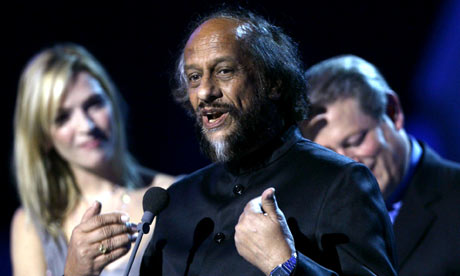 Does the IPCC expect anybody to take them seriously?
It is sadly amusing to see The Guardian describe this IPCC political hack as
"the world's leading climate scientist"
.
The fact is that Pachauri has NO academic background in ANY branch of science! This political hack
was educated
in
Industrial Engineering
!
But, that's the norm among the climate change tyrants. Carol Browner -- Obama's Energy and Climate Czar -- is an
English major turned lawyer
turned
member of
Socialist International turned climate "expert". And, once the Senate (properly) declines to pass
Cap and Tax
legislation, Obama
WILL
turn to Browner in order to impose the latest example of
judicial tyranny
from the so-called "Progressives"!
And, that is precisely why I -- long ago --
named Carol Browner as
"the most dangerous politician in America"
.
Click here and here and here for more questions about Pachauri.
Click here for more evidence of IPCC incompetence.
Click here for some basic climate change science.