Click the image to view the source data: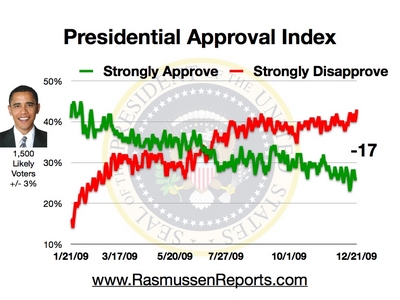 This extremely high level for strong disapproval comes as Senate Democrats arrogantly defied
the will of the people
and -- in a
purely partisan vote
-- crossed the last big hurdle in the process that will likely see the
tyrannical travesty of ObamaCare
passed by the Senate on Christmas Eve.
Media malpractice got Obama elected.
But, the people now see Obama for what he really is.
They also see the Dim Congress for what they really are.