The charts presented below confirm the following:
The Massachusetts Massacre
was NOT
a wake-up call
for Obama (
or his minions
). Rather, in his SOTU speech, Obama merely doubled down on the policy goals which the people
DO NOT WANT
.
In response:
1) A notable portion of Obama's Far Left base shifted from "Approve" to "Strongly Approve".
2) Obama's overall approval rating barely moved.
3) Obama's "Strongly Disapprove" rating barely moved.
Click either image to view the source data: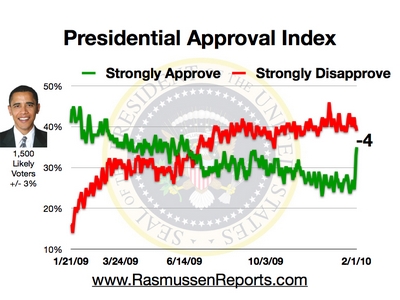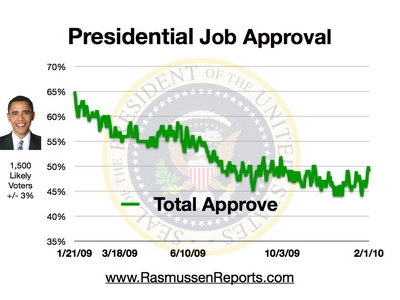 Click here for the monthly view.